I woke up this morning to be faced with a specific scenario…. NO BLUEBERRIES! Oh dear, how will I get my antioxidents for this morning? No worries should arise. Just simply breathe and remember 'I will handle it'. Instead I amended my usual breakfast of fruit muesli and bulgar wheat by substituting the blueberries for the frozen raspberries instead. It was quite a nice change I felt which was practically the same as my 'usual' =]
I planned to try out distilling my very own water using the simple tools of:
1. A large saucepan and lid
I followed the instructions via Wiki How on the procedure on how to do this without a special chemistry condenser set which would cost me over £100 to afford =[
I followed the instructions and let it bubble. After simmering for a couple of mins (15) I believe to have collected about 150ml of water into the bowl which I had placed into the saucepan. I let this cool a tad before funnelling it into a clean spray which my dad had let me have from his selling stock. To this water I added around 3 tbsps of Organic aspall cyder vinegar. This was directed through the free people website (http://blog.freepeople.com/2013/10/apple-cider-vinegar-benefits/) as a good organic beauty product to use for the hair.
"Apple cider vinegar is an excellent way to remove excess build up from your hair, whether it's from styling products or contaminants in your water. This is due to the presence of acetic acid, the main ingredient in apple cider vinegar. In addition, it will balance your hair's pH level, promote hair growth by stimulating the scalp, treat dandruff, and give your hair extra bounce, body, and shine!
To make:
Combine 1/3 cup apple cider vinegar with 1 quart of distilled water in a container and mix well.
To use:
Shampoo your hair as you normally would, and rinse well. Apply the mixture (a spray bottle works great for this), leave it on for just a few seconds, and rinse with cold water to lock in the shine. Don't condition afterwards – there's no need, and doing so may negate the benefits of the rinse. You can use this rinse about once a week."
I was happy to have tried this out and I look forward to using it on Sunday (BATH NIGHT =] haha).
Next I got myself ready to see on my calendar I had planned to try out one of my many projects that I have going around in my head – 'Tissue paper transferring of sketches'. I remembered last week when visiting my Auntie that it was my baby cousin 'Rupert's' 2nd Birthday this year in May which immediately flicked a light bulb in my mind as to what I could get him for this celebratory occasion. I thought this project might run in line with my intentions to proceed and have its use if it manages to work out. Therefore, I had found an image which I like of Rupert and my Auntie and decided to work on the basis of this and experiment with my ideas. In addition, I have also been thinking of a recent patient I had crossed paths with, 'Verity' who I felt was a very inspirational person when I met her in hospital and I wanted to give something back to her. I found two lovely images of her on a photoshoot and wanted to try my idea again for this to see whether it works.


I set up my little station in the lounge and doodled with a fine permanent pen onto tissue paper and then onto some watercolour paper I had. I was in the lovely company of my father and I think it was nice to just 'Be' and sit in the lounge with much of my focus on drawing; waiting until my mother had returned back from her morning run with Charlotte as I wasn't sure whether she had taken her house key. In the end it seems that she had – but no worries about the time issue as I was happy I had managed to get completed 2 images in about 2 hours.
Cleared up my stuff and then got ready to proceed to my next destination 'Costco'.
On my list, all I was looking for was frozen blueberries and Rouwse Honey.
I
immediately
went to analyse the cost costco proposes for their Apple Imac desktop computer.
£1079.98
I believe this is the cheapest place I am able to buy this product which would complement my, yet to be constructed, new corner desk.
Coincidentally
, I noticed whilst
browsing the aisles the appearance of the 'Blendtec' demonstrators. I am also hoping to get one of these in the future some day as I believe their product would be very ideal for me in the kitchen. This product was around £250 but that is not the bundle set that I had found online. Or perhaps I should go with 'Vitamix'?
I got my frozen blueberries and honey for mum and frosties for dad and then headed over to look at the books to which I noted seeing a post by Sarah Wilson to say that her 'I quit sugar' book was available at costco - to which it indeed was! =] I also found one for 'Honestly healthy' which had lovely looking recipes to try to which I noted to follow on twitter. My final discovery which I was happy to stumble upon was the new range of products costco were now offering to traders -
1. 1.5kg Organic Coconut oil!
2. Organic milled flaxseeds!
3. The chia Co Black chia seeds!
I gather the sense that all of this nutrition research which has been discovered is finally being promoted for consumers to buy as 'the new norm' as paleo diets become more and more popular around the web. Reverting back to clean eating and natural whole products rather than products the manufacturers have pumped full of artificial chemicals which the body responds to as it being 'foreign'. Hence the rise in cancers, allergies and rare diseases! In addition to the fact that 'sugar' has only now been identified as something which should be something to be aware of and promoted as something to limit in the diet - obviously the prime source of fuel for fueling all cancer cells!
But anyhow, I believe this to be a rather positive approach which costco are taking to help local traders sell products worth buying - health.
Returned home to quickly have lunch and then pop up to my nan's to see Auntie Vikki and Rupert. Tia and Wendy were also present and so I just sat in my normal 'fireplace' spot to listen to what people had been up to this past week and then I couldn't help but do some research on my ipad. I didn't want to be rude, I just can't help it when a seed in my mind is planted and needs to be seen to. I had a green tea offered to me by my nan .
I noted some interesting posts on twitter for 'sign' purposes Feb 5 - March 7th...
36 lessons | Zen habits
Chemistry Picture | Bristol University
Healthiest Cup of Tea | Cosmo
Foods nutritionists reccommend
What foods are in season
Celebrating the hotel breakfast at home
I have way too many ideas and plans that I find it hard to focus on one at a time. This is very frustrating. @prettygreendaisy
Best foods for your heart
Did you know taking a hot bath gives you endorphens? Add candles, an essential oil and a copy of Healthy for a relaxing Sunday treat. - healthy magazine
You are what you eat | Free people
98% of the people we asked would NOT put cheap fuel in their car if it damaged the engine. Yet 80% said they make bad food choices daily!?! @greenpowderuk
Yay! We've just heard from @AnthropologieEU that the new Bath store is opening in May!
Working on a project and already have ideas for the second version. The first one ain't even done yet >.< gahh @prettygreentea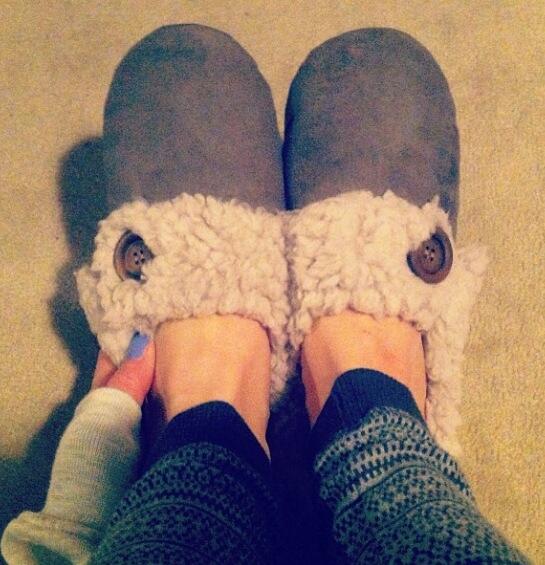 Cosy feet
Creating a spring atmosphere | Free People
Desktop calenders | White Stuff
EdibleBristol
Avoid Overeating
Chia Seeds
Enchinea effectiveness
Quotes from powerful female figures
How to talk to a friend with an eating disorder
10 ways to boost confidence
Oil Pulling | Free People